Saturday, October 7, 2023
10:00 AM - 2:00 PM
The Westin Anaheim Resort
1030 W Katella Ave, Anaheim, CA
About
The CAPACareers Expo is a professional launchpad for early career PAs, PAs seeking lateral mobility, and PA students ready to get a head start in their profession. This group is exploring practice setting options, employment opportunities, fellowship programs, doctoral programs, and specialty experience.
CAPACareers Expo will encompass a half-day of:
Four Business/practice lecture topics
Mock interviews
CV/Resume Consultations
Engagement with employers and recruiters
Complimentary professional headshots!
Registration is FREE and only for CAPA Members Only.
Attendees will be entered for a chance to win FREE PANCE Prep! Provided by TrueLearn
Not a member? Click Here to Join
CAPA has done an extraordinary job pulling together wide networks of clinicians and educators from across the state to provide current and in depth views of the careers PAs lead; the horses and the zebras!  Serving on a panel with clinical and administrative pioneers in our respective fields sparked fires across our audience. You know you are at a great conference when someone has to escort your group out of the room so that the next presenter can come. Truly a gift to be a part of and watch!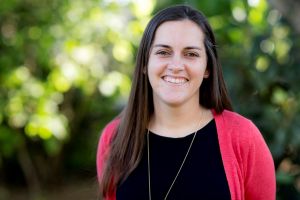 Amy Vu, MSM, PA-C Associate Professor | Director of Clinical Education Point Loma University of Nazarene
Time
Topic

10:00 AM - 11:00 AM

Early Career Financial Strategies: Budgeting Tips & Retirement Planning
James Davenport, Managing Director/Partner, Beacon Pointe
Sponsored by Beacon Pointe

11:00 AM - 12:00 PM

Setting Yourself Up for Success - Understanding Effective Onboarding


Panelists:


Sonny Cline, PA-C, Sacramento Medical Oasis
Brett Bergman, PA-C, Director of APPs, Kaiser Permanente SC
Deon Kidd, PA-C, Director of APPs, University of California Irvine
Adam Mogil, PA-C, Genesis Healthcare Partners
Claudia Padilla, PA-C, Carbon Health


Moderated by

Sunayana Pydah, PA-C, Santa Clara Valley Medical Center

12:00 PM - 1:00 PM

Liability Insurance: Learn How to Protect Yourself


Kate Fox, Senior Vice President, HPSO


Sponsored by HPSO

1:00 PM - 2:00 PM

The Boundless Career Trajectory of a PA: A Panel on PAs in Non-Clinical and Clinical Leadership Roles
Panelists:
Michael Burney, PA- C, PA Program Director, Chapman University
Sonny Cline, PA-C, Sacramento Medical Oasis
Deon Kidd, PA-C, Director of APPs, University of California Irvine
Sunayana Pydah, PA-C, Santa Clara Valley Medical Center
Philip DaVisio, PA-C, Site Lead Supervisor, Kaiser Permanente
Moderated by Clair Kuriakose, PA-C, Stanford Health Care
Exhibits and Sponsorships
California PA schools graduate approximately 1,400 new PAs and accepts another 1,600 students each year. Among practicing PAs, about 7% change specialties in any given year. These laterally mobile PAs, student cohorts, and early career PAs are eager to get a jumpstart in their profession and see what practice setting or other options are most appropriate for their skills and interests.
The CAPACareers Expo provides an opportunity for practices, advanced education and training programs, and healthcare business providers to reach both fresh and experienced clinical talent.
To learn more about engagement and marketing opportunities at this event, download the prospectus or contact Teresa Chien, teresa@capanet.org.
Exhibitors:
Central California Faculty Medical Group
Family HealthCare Network
University of the Pacific
Sutter Health Physician Recruitment
UC Davis Health
UC Davis, Betty Irene Moore School of Nursing
University of the Pacific
Touro University